Ordering the right fit online
Select a unisex style from drop down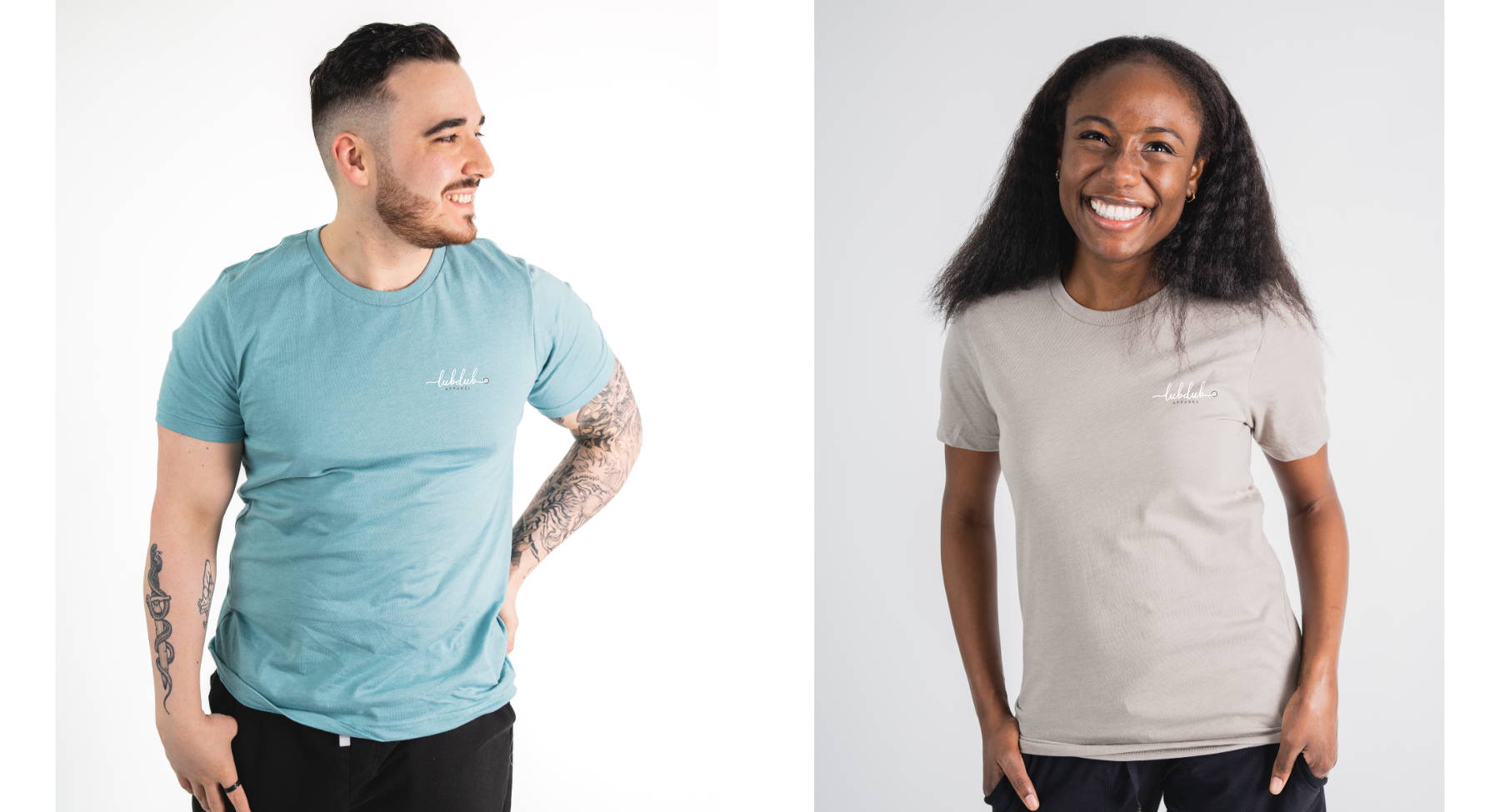 GENERAL FIT

Men: Slim - True to size
Women: Slightly Relaxed fit. Women Size down for a fitted look or keep their size for a semi-relaxed fit
Female model is a size S and is wearing a stone shirt in size S
Male model is size L and wearing a blue lagoon shirt in size L


FABRIC COMPOSITION

Black Heather & Athletic Grey Heather Shirts: 90% Airlume Combed & Ring-Spun Cotton
Jersey Shirts: 100% airlume combed and ringspun cotton
All other colours: 52% Airlume Combed & Ring-Spun Cotton, 48% Polyester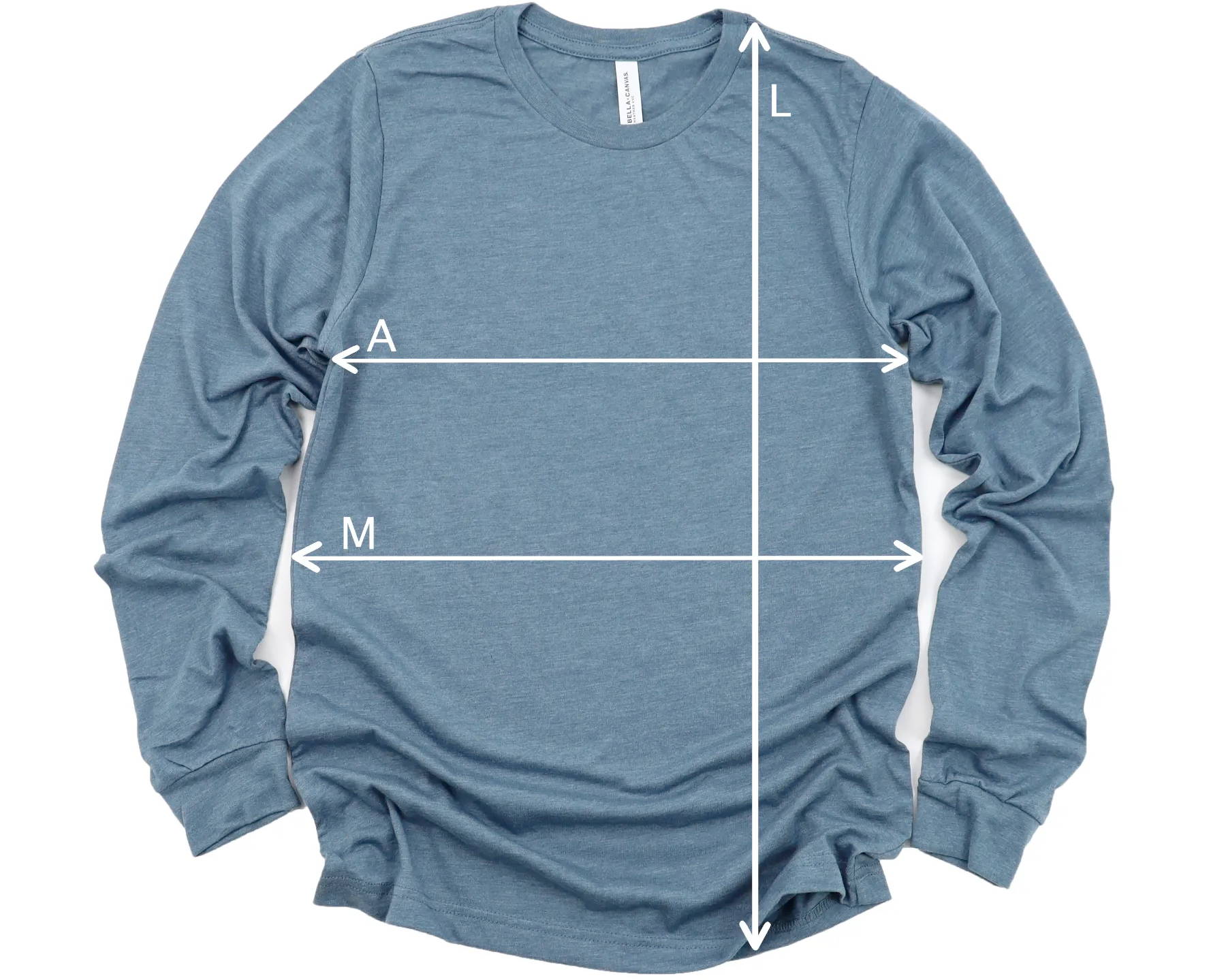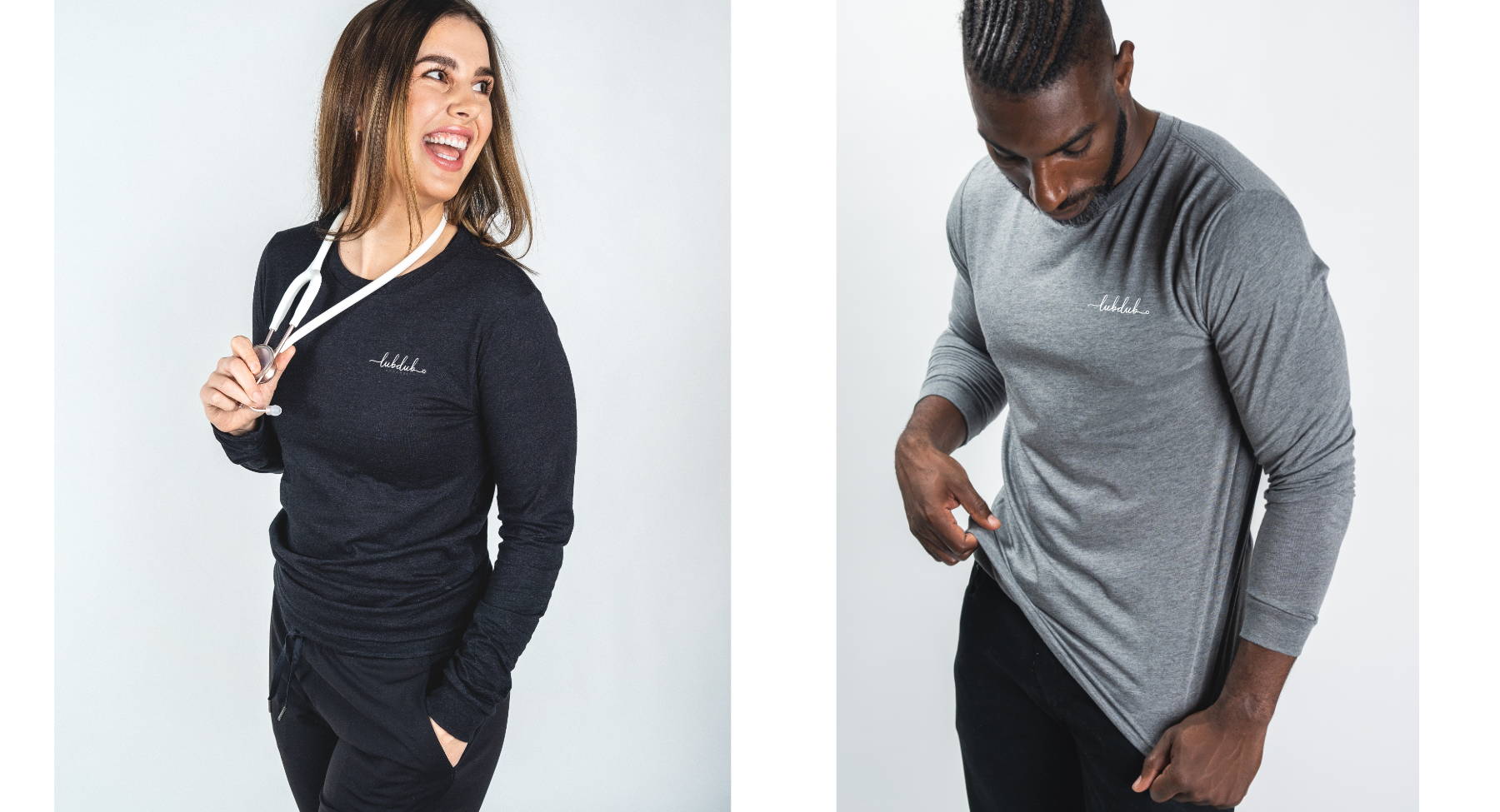 GENERAL FIT

Men: True to size
Women: Relaxed fit. Women Size down for a fitted look or keep their size for a relaxed fit
Female model is a size M and is wearing a black long sleeve in size S
Male model is size L and wearing a grey long sleeve in size L


FABRIC COMPOSITION
Grey Tri-blend: 50% Polyester 25% Airlume Combed & Ring-Spun Cotton, 25% Rayon
All other Colours: 52% Airlume Combed & Ring-Spun Cotton, 48% Polyester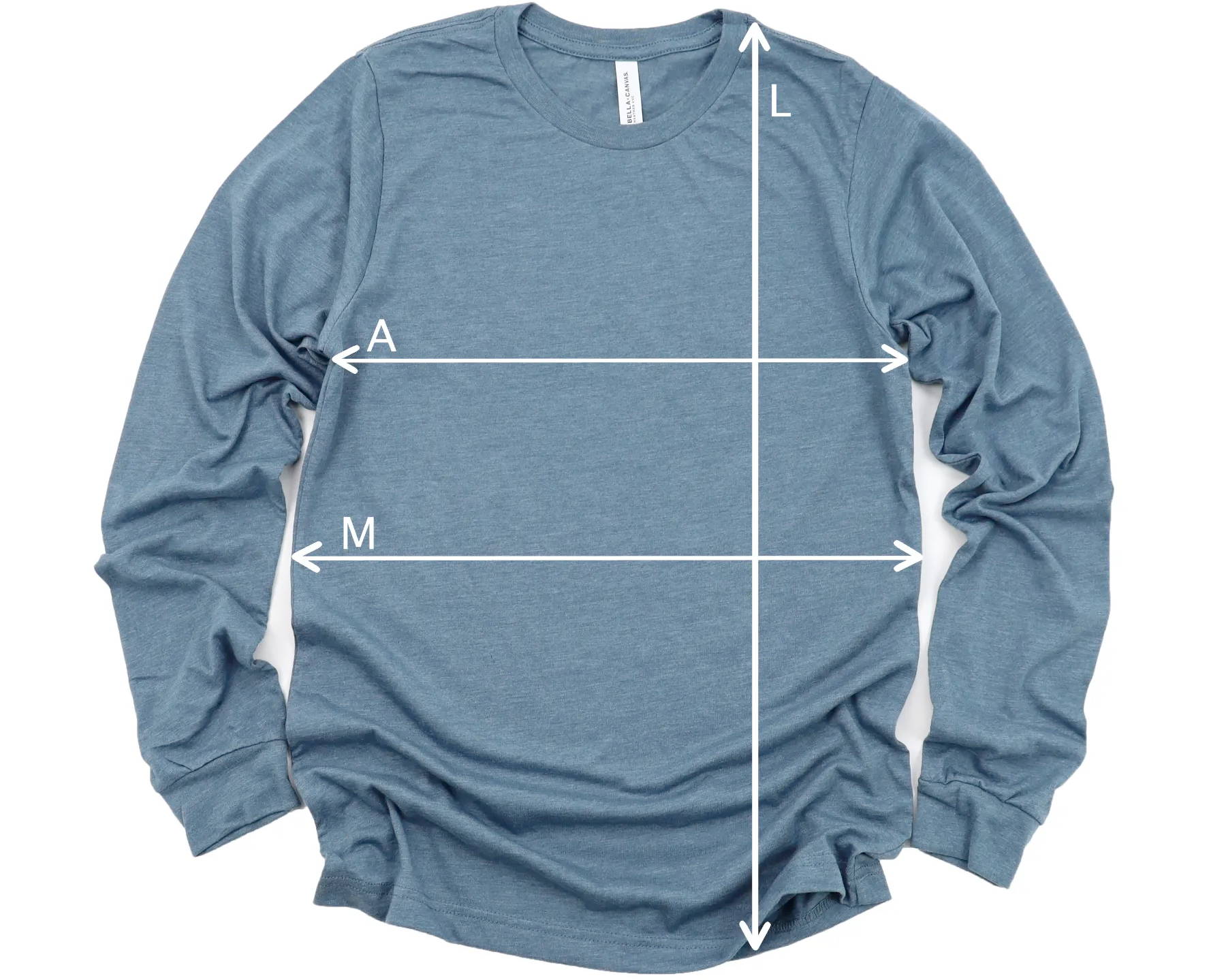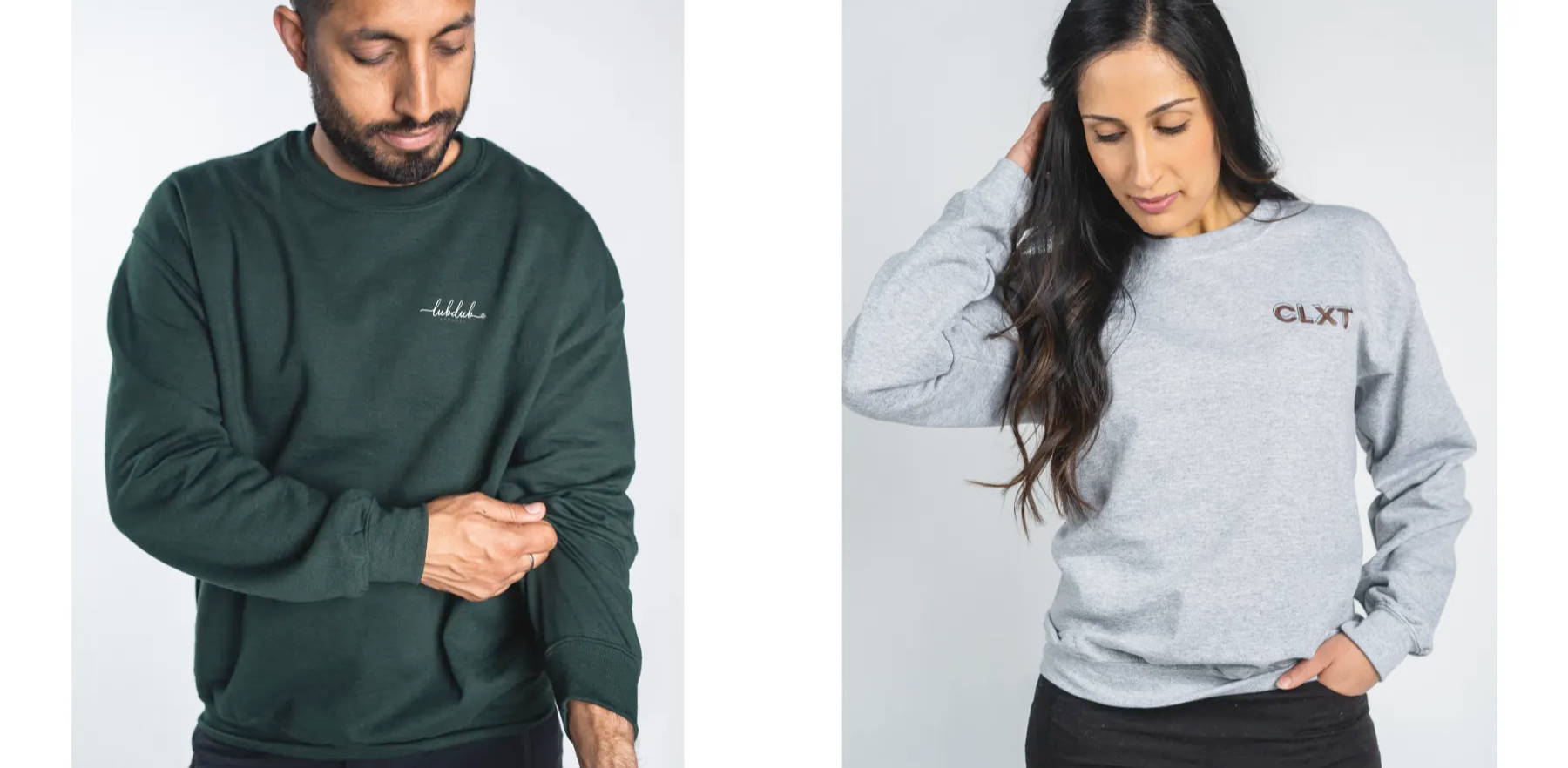 GENERAL FIT

Men: Relaxed Fit
Women: Oversized fit with room in waist, arm, and sleeves.Size down for a fitted look.

NOTE: Available for group orders only; If you're tall, we recommend not sizing down
Female model wearing is size M and wearing size S
Male model is size M and wearing size M


FABRIC COMPOSITION
50/50 Preshrunk Cotton/Polyester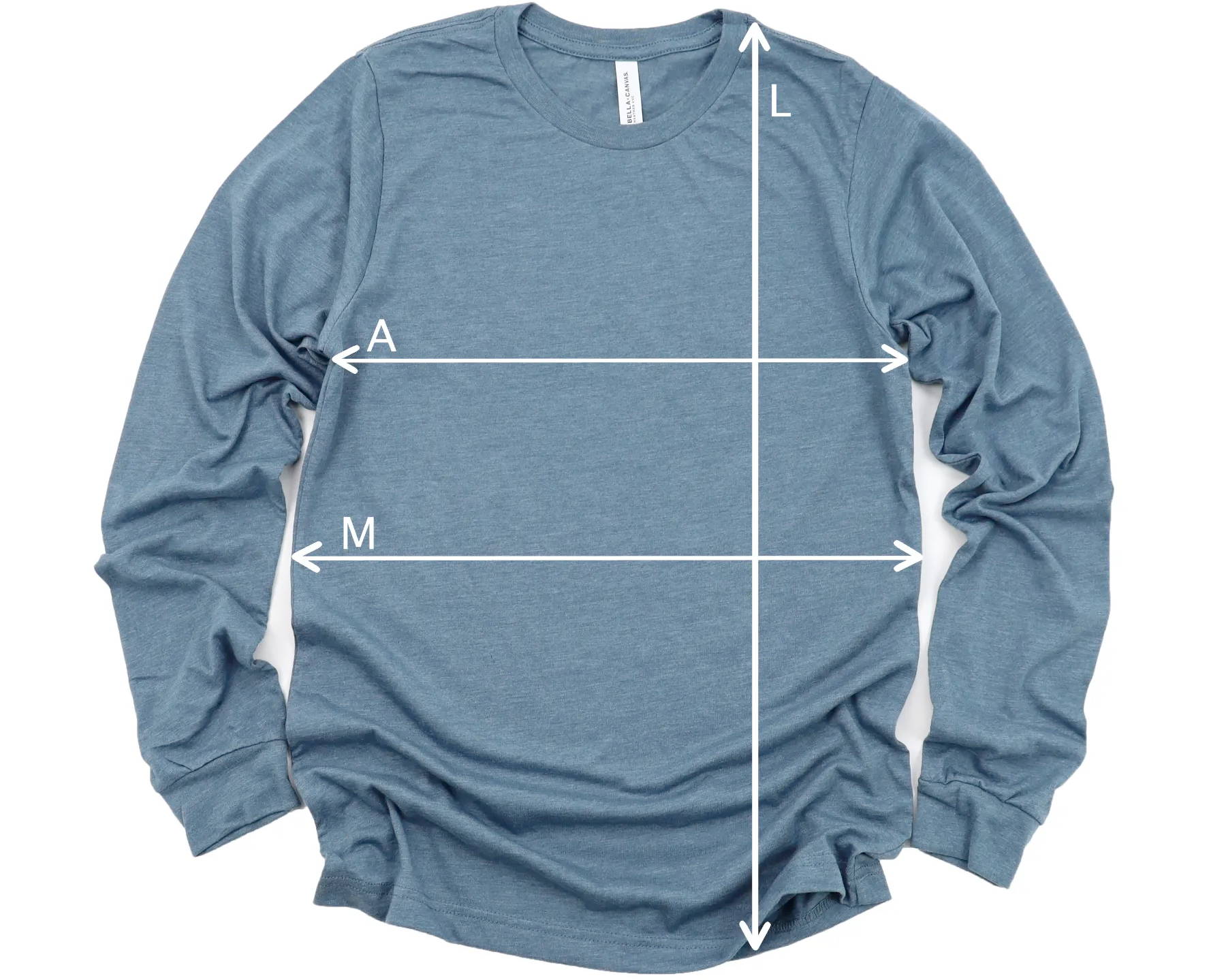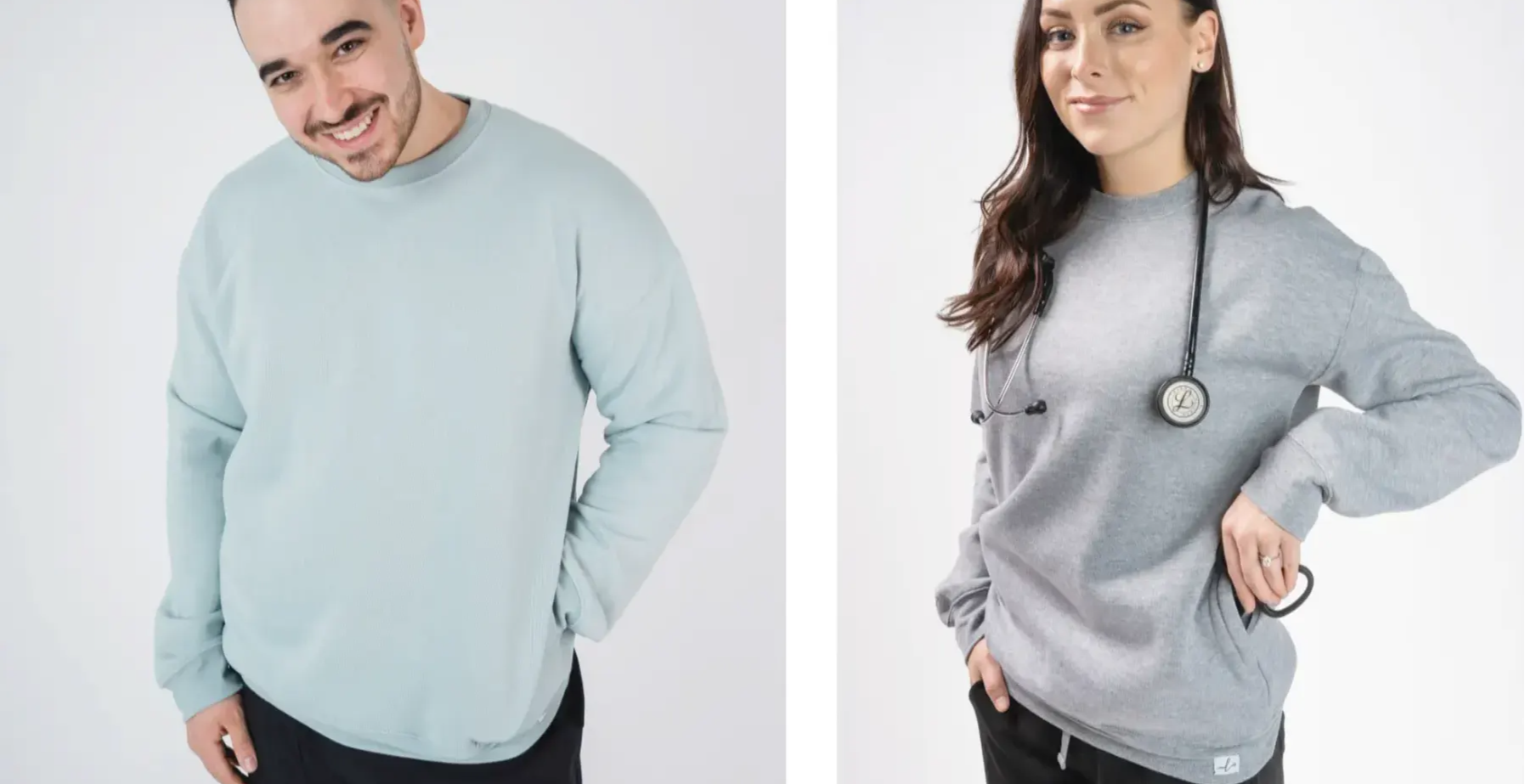 GENERAL FIT

Men: Slim Fit. Size up for relaxed fit. Keep same size for fitted look
Women: Slightly relaxed fit. Size up oversized fit

Female model is size XS and wearing size S
Male model is size L and wearing size L


FABRIC COMPOSITION
50/50 Pre-combed Cotton/Polyester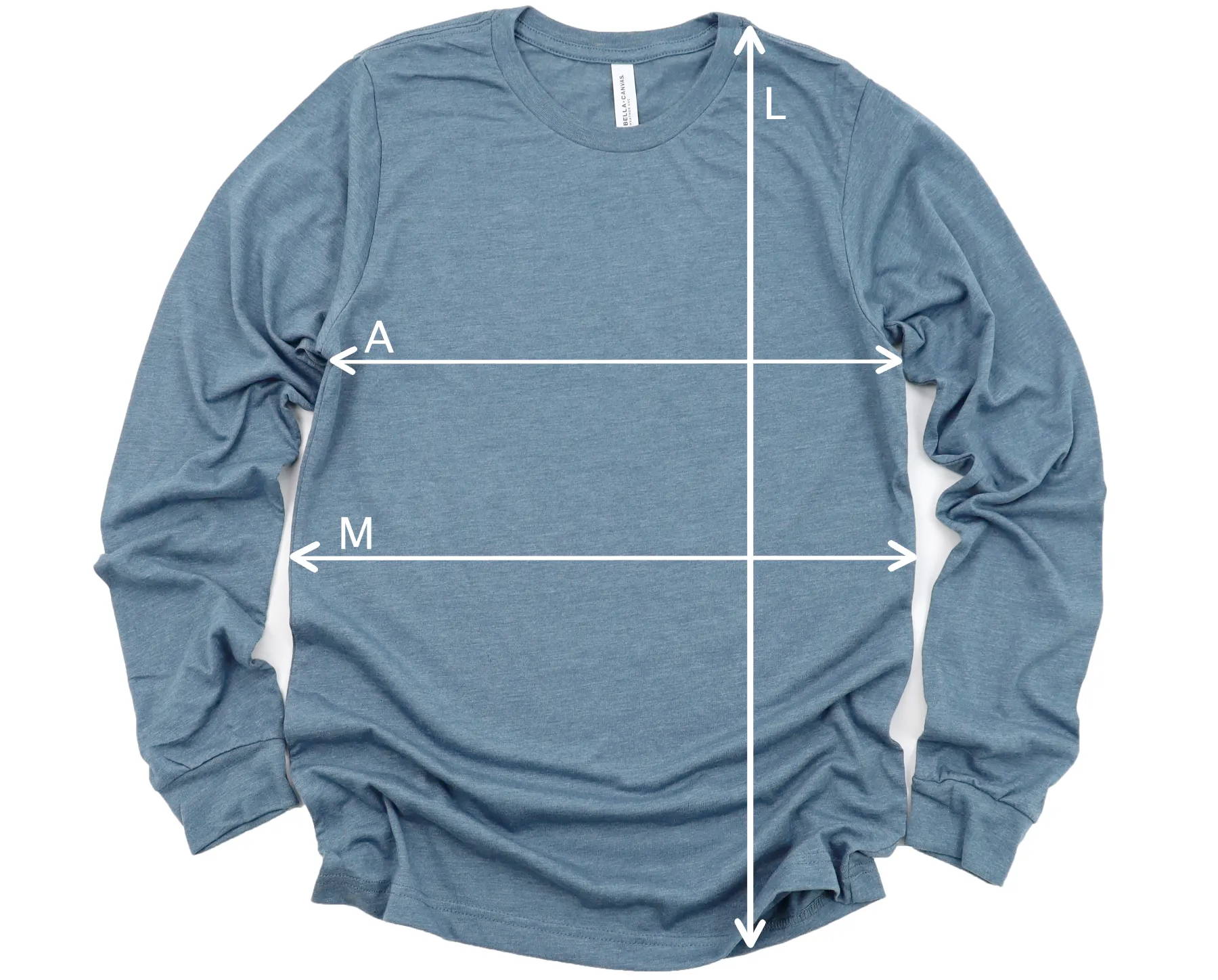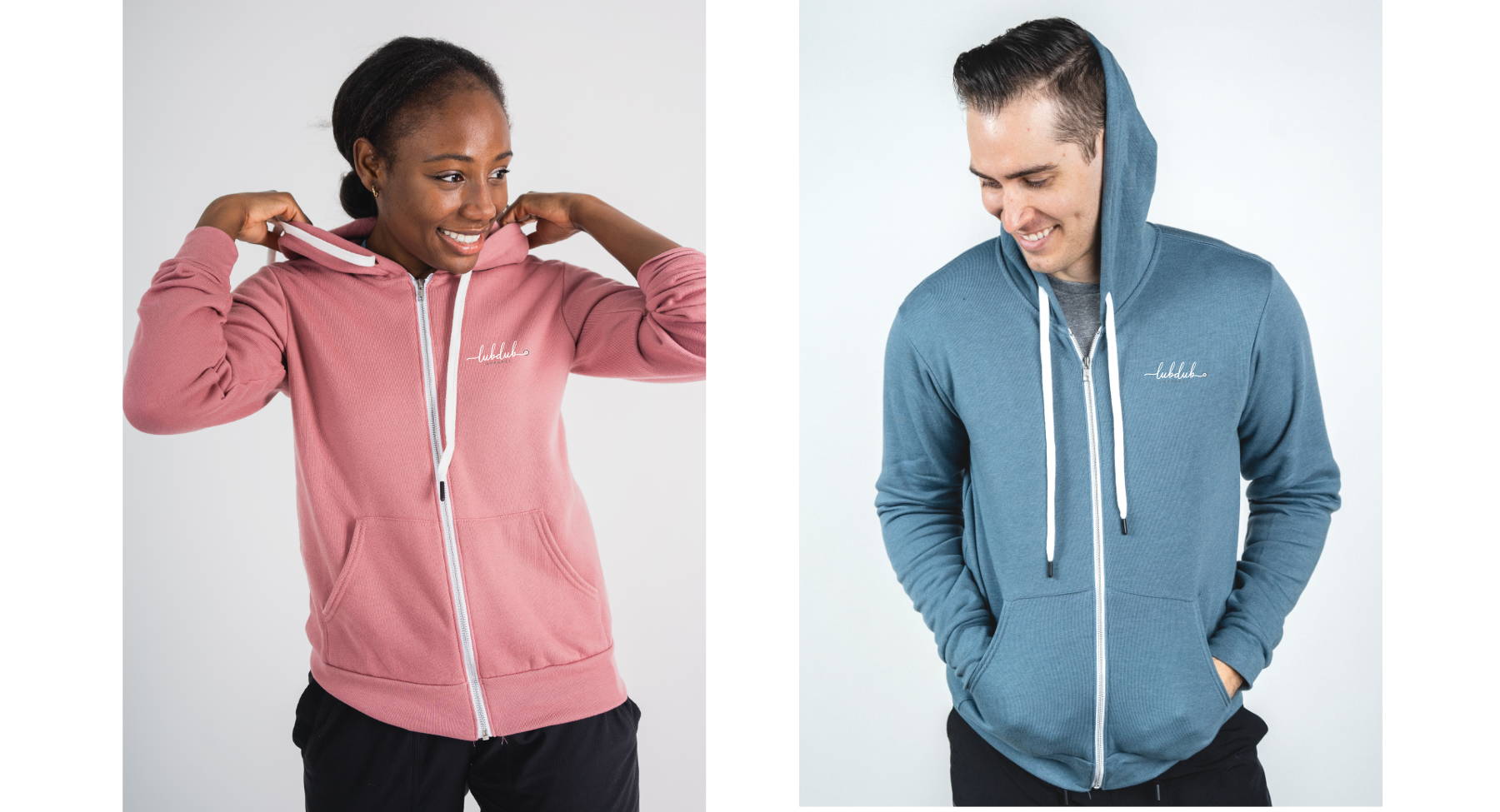 GENERAL FIT

Men: True to size
Women: Relaxed. Women typically size down for fitted look and order their size for relaxed fit
Female model is size S and wearing a mauve hoodie in size S
Male model is size L and wearing a slate hoodie in size L


FABRIC COMPOSITION
52% Airlume Combed & Ring-Spun Cotton, 48% Polyester Fleece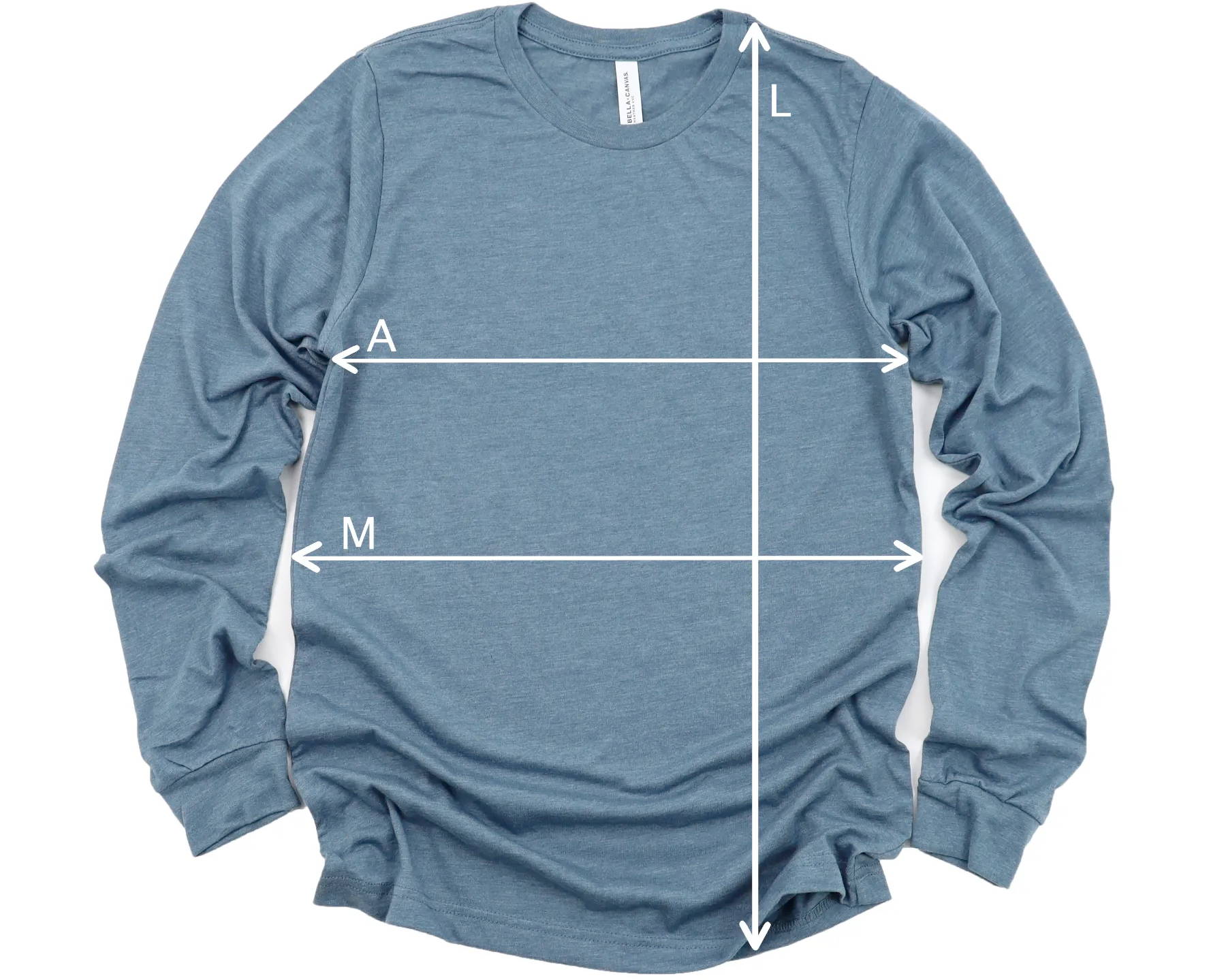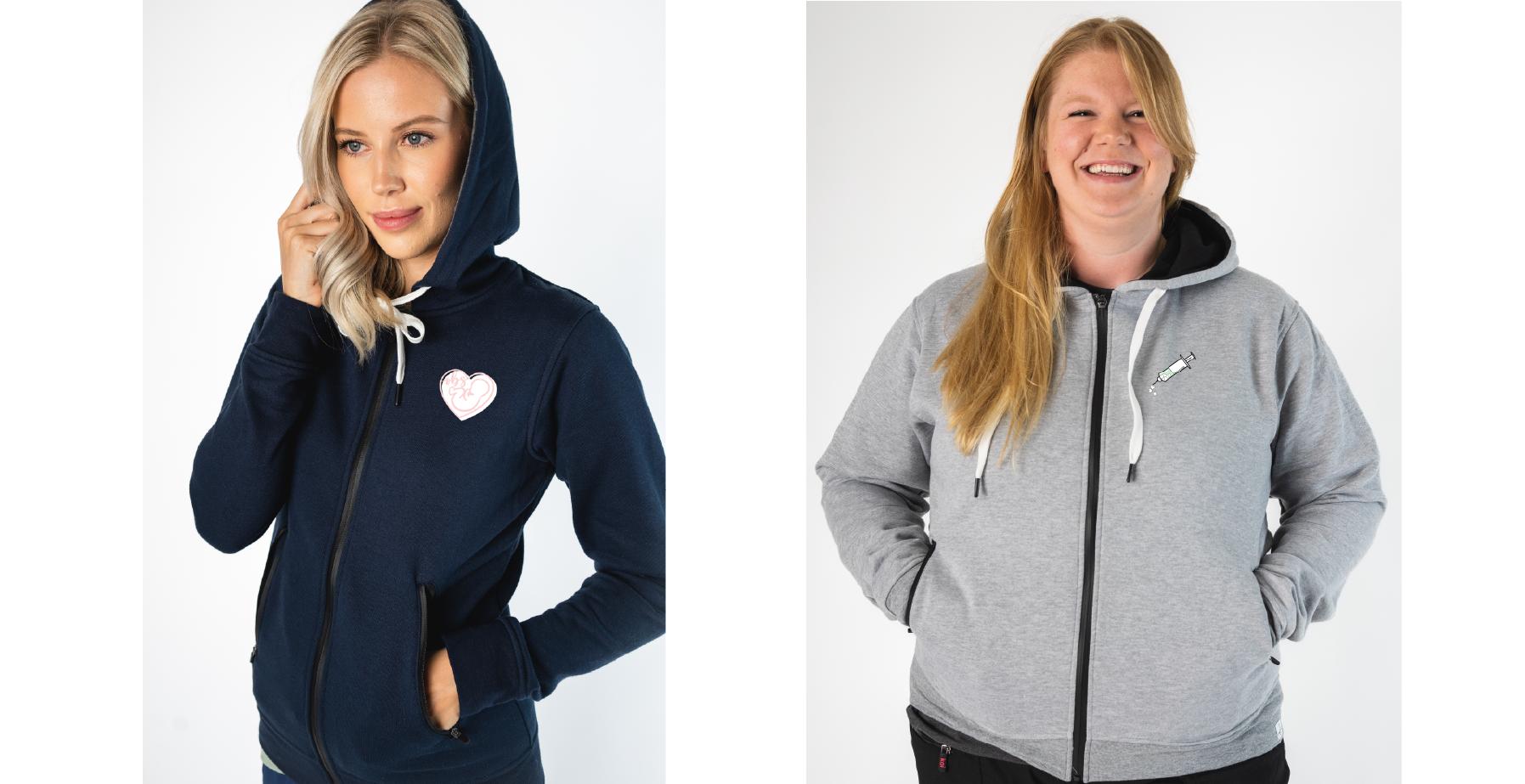 GENERAL FIT

Men: Size UP for standard men's fit
Women: True to women's size with slim fit. Size up for relaxed fit

Model on left is typically a size XS and wearing a navy hoodie in size XS
Model on right is typically a size XL and wearing a slate hoodie in size XL


FABRIC COMPOSITION
50% Airlume Combed & Ring-Spun Cotton, 50% Polyester Fleece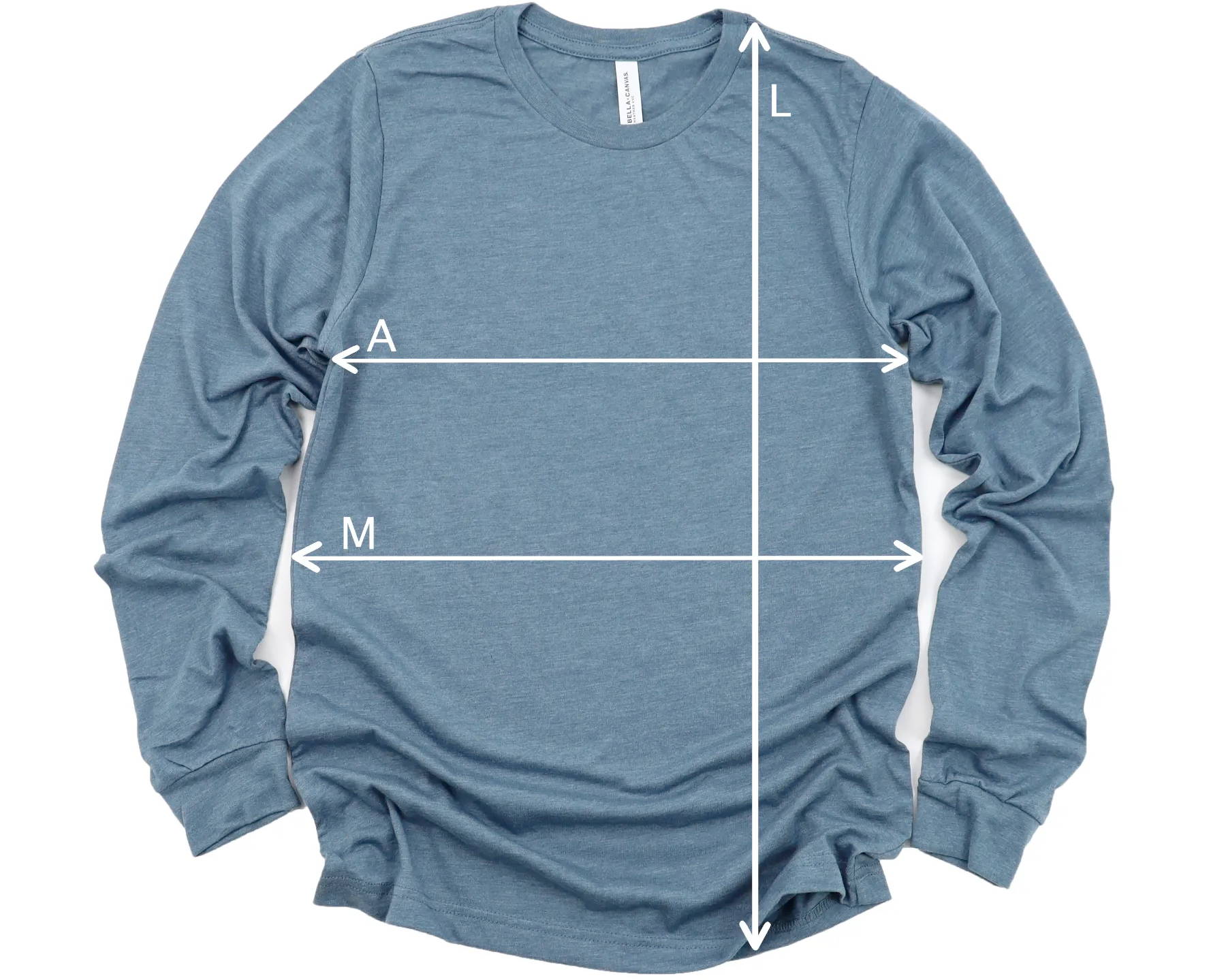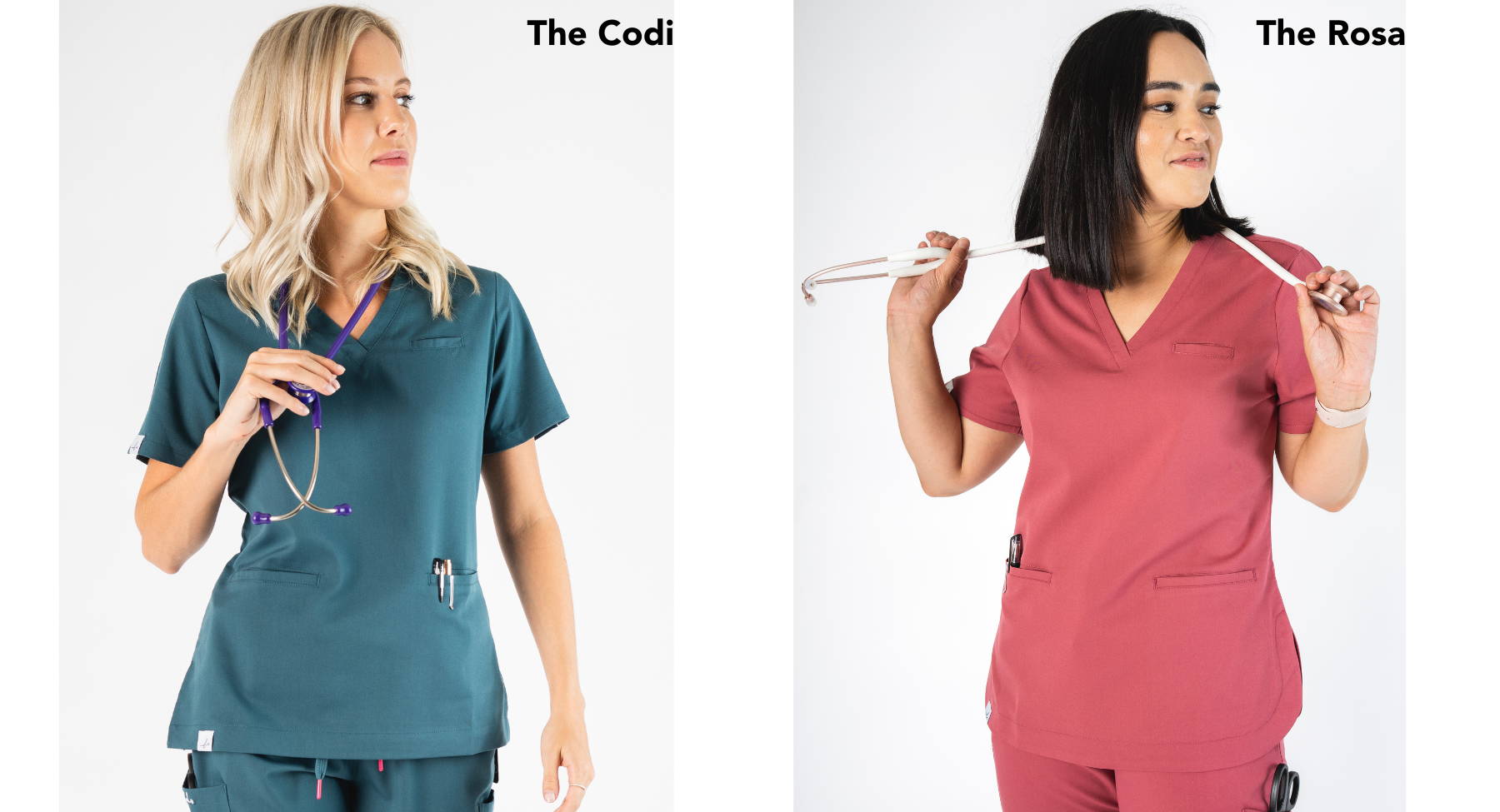 Model on left is size XS-S and the Codi Scrub Top in Size S (she could have easily sized down to an XS)
Model on right is size M and wearing the Rosa Scrub Top in size M


FABRIC COMPOSITION
71% Polyester, 24% Rayon, 5% Spandex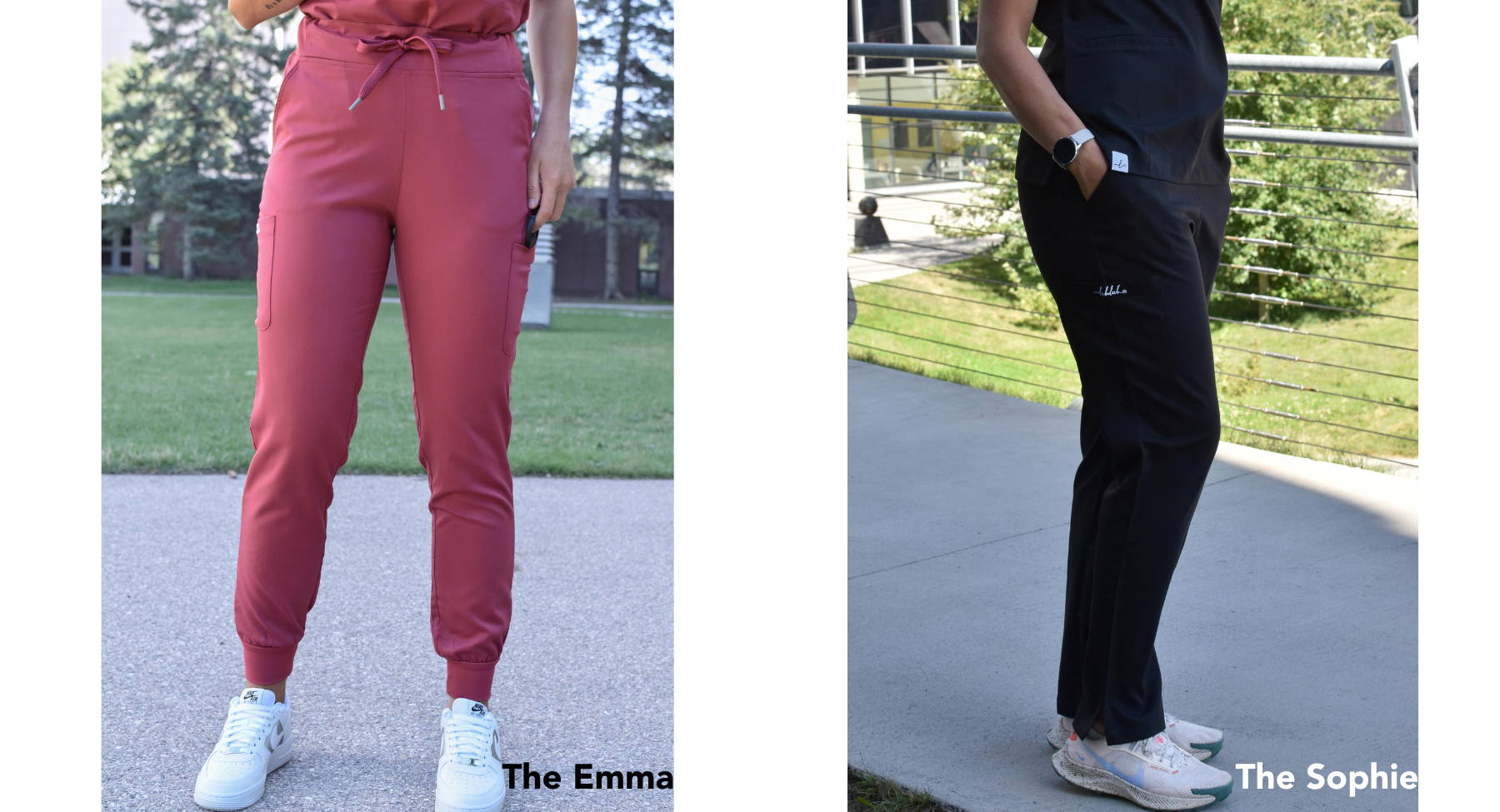 Model on left is 5'8, size XS-S and is wearing the Emma Joggers in XS
Model on right is 5'8, size M and wearing the the Sophie Straight pants in M (this model could have sized down to S)


SIZING TIP
Best way to know - measure a favorite scrub pant and compare to our sizing!
Most testers opted to size down for their best fit. Extended sizing (2XL - 4XL) testers found the pants to be true to size.
FABRIC COMPOSITION
71% Polyester, 24% Rayon, 5% Spandex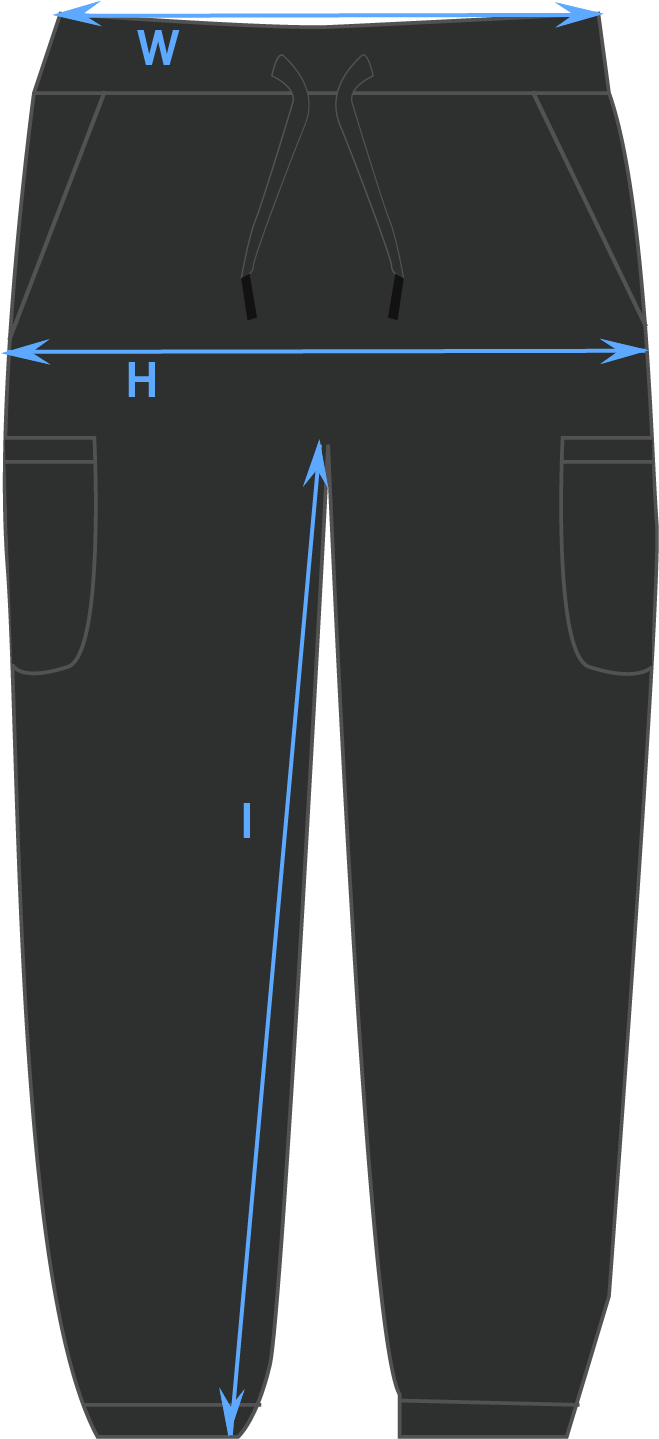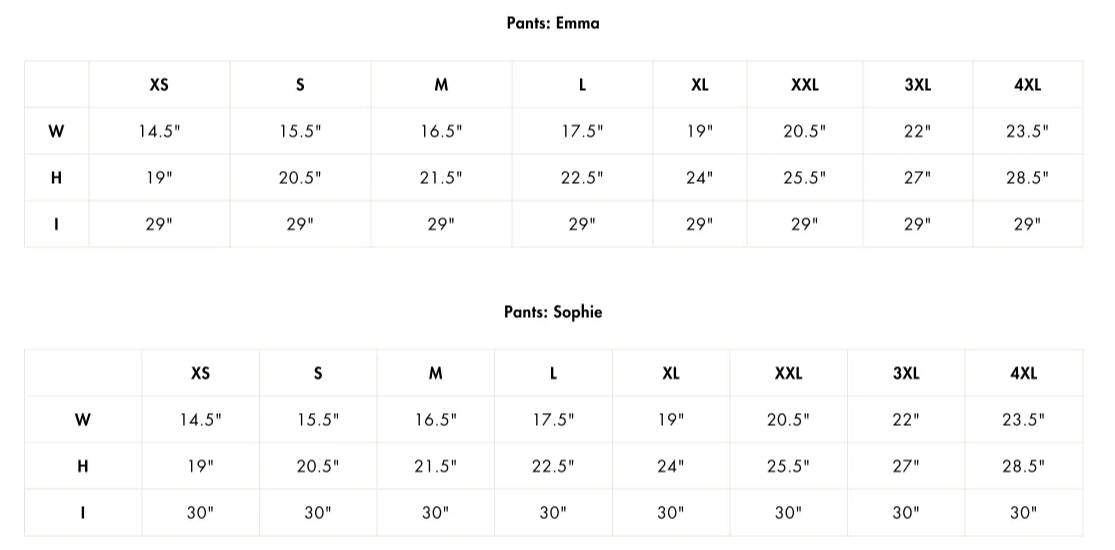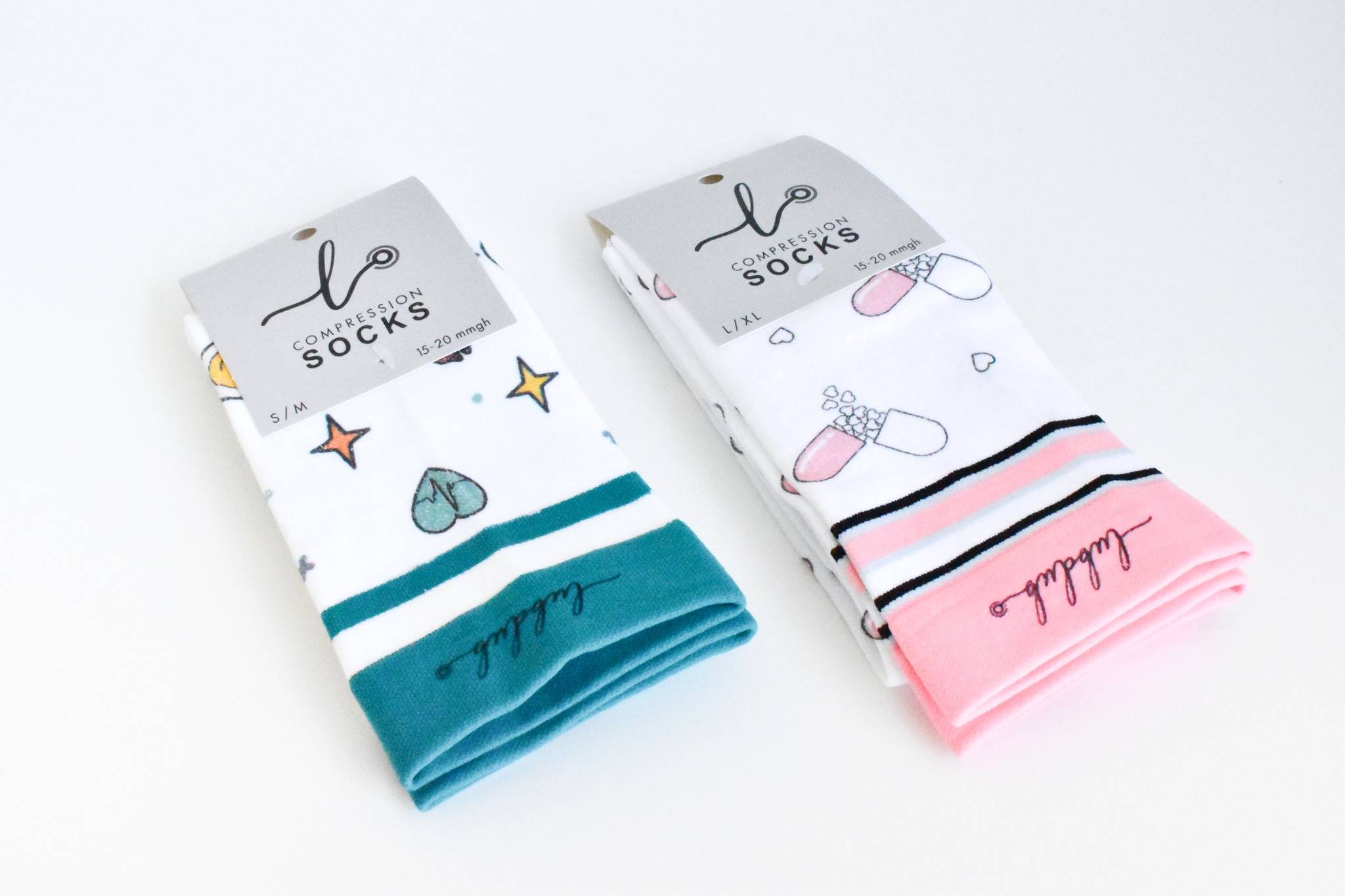 15-20 mmHg
Gradient pressure to reduce the risk of calf cramps
Ergonomic cut to reduce tension
Sweat-absorbent
FABRIC COMPOSITION
80% Nylon, 15% Polyester, 5% Elastane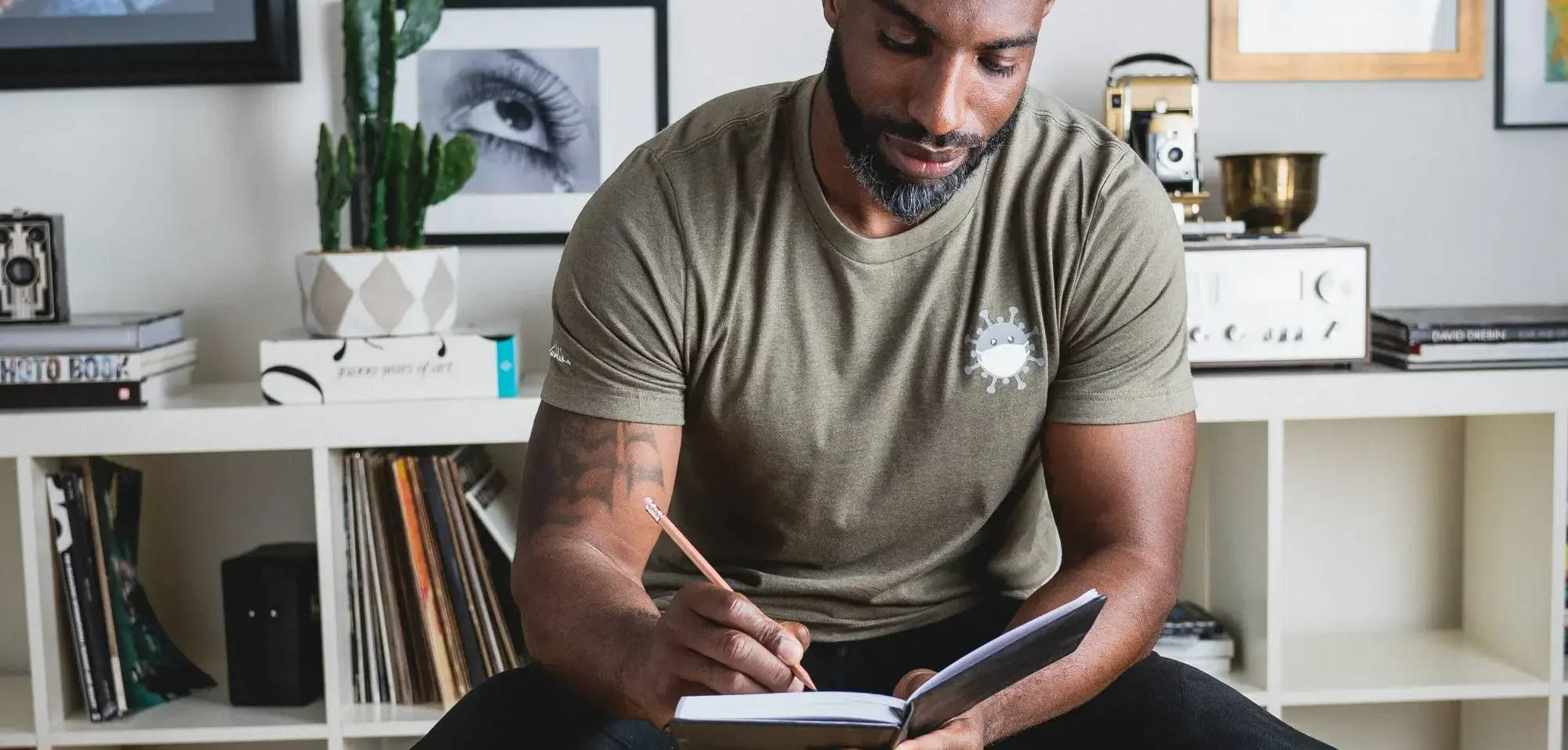 Take Note to order the best fit for you
1. Lay your own favorite t-shirt or sweater flat
2. Measure the width at the axilla (armpit) and length of it from top of collar to bottom of apparel item
3. Compare measurements to our garments
We offer extended sizes up to 4XL in some styles.
Reach out here to special order yours!

Note: Pricing is the same as other sizes listed on website